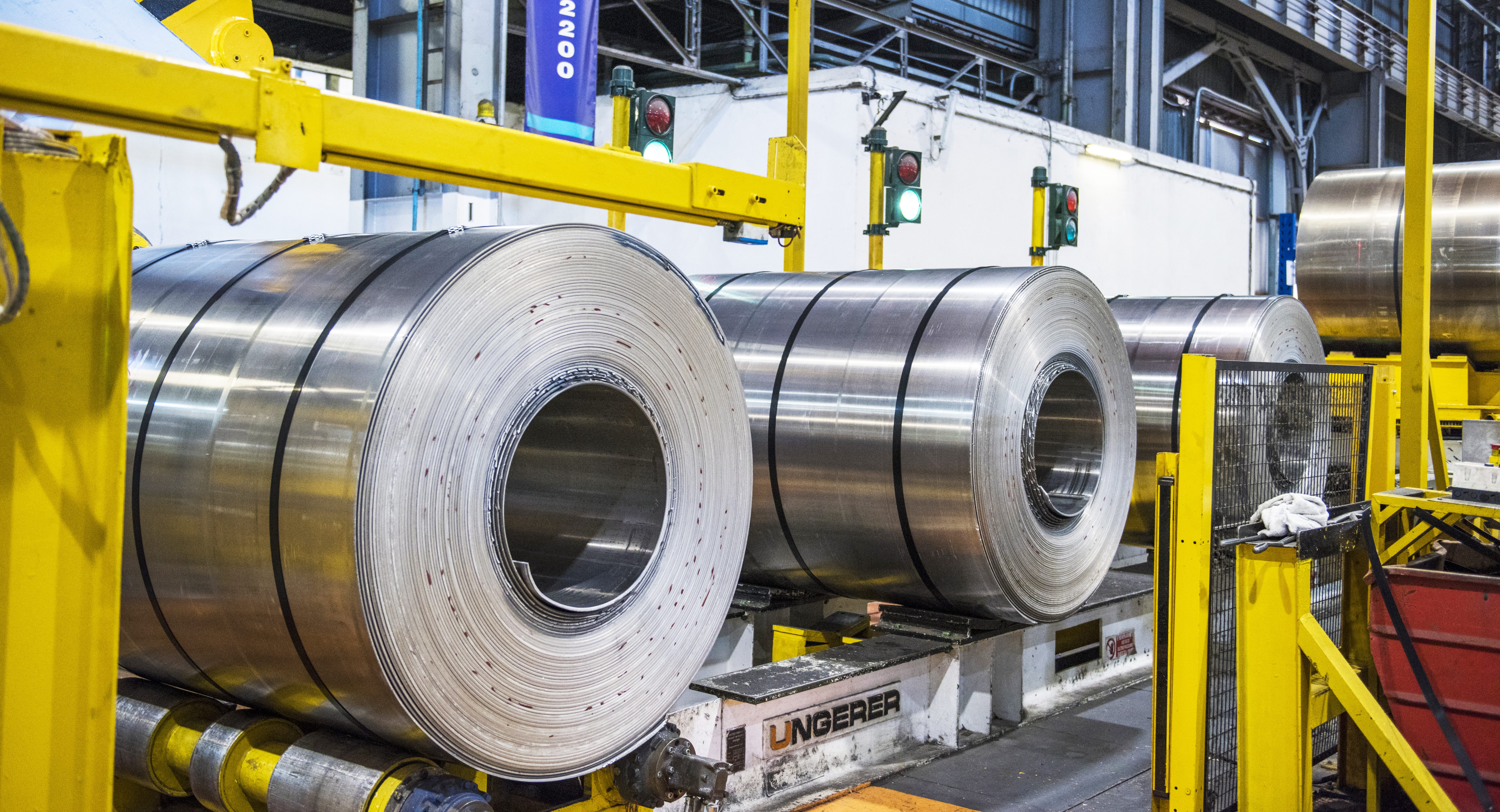 This "Cookie Policy" (our policy on the use of cookies) is applied to all Internet sites, including pages on third-party platforms (for example, Facebook or YouTube), and to applications accessed or that are used through such websites or third-party platforms that are conducted by or on behalf of the company Slim Aluminium SpA.
By making use of our Sites, you are consenting to our use of cookies in accordance with this Cookie Policy. If you do not consent to our use of cookies, you must set your browser appropriately or do not use the Slim Aluminium SpA Company Sites. If you decide to disable the cookies we use, this may affect the user experience while is on one of our Sites.
The table below summarizes the different types of cookies that could be used on the Slim Aluminium SpA Company Sites, together with their respective function and duration (ie how long each cookie will remain on your device).
WHAT ARE COOKIES?
Cookies are computer files or partial data that can be saved on your computer (or other devices enabled to browse the internet, for example smartphones or tablets) when you visit a site. Usually a cookie contains the name of the website from which the cookie same comes, the "life span" of the cookie (ie how long it will remain on your device), and a value, which is usually a unique number generated randomly.
WHAT DO WE USE COOKIES FOR?
We use cookies to make the use of our Sites easier and to better adapt them to your interests and needs. Cookies can also be used to help us speed up your future experiences and activities on our Sites. We also use cookies to compile anonymous aggregate statistics that allow us to understand how people use our Sites and to help us improve the structure and contents of these sites. We are not able to identify you personally through this information.
WHAT TYPES OF COOKIES DO WE USE?
Two types of cookies can be used on our Sites: 'session cookies' and 'persistent cookies'. The 'session cookies' are temporary cookies that remain on your device until the moment you leave the Site. A 'persistent cookie' remains on your device for much longer or until you manually delete it (how long the cookie stays on your device will depend on the 'lifespan' of the cookie in question and the settings of your browser).
Some of the pages you visit may also collect information using 'pixel tags' (also known as 'clear gifs') that may be shared with third parties who directly assist our promotional activities and website development. For example, information on the use of Internet sites relating to the people who visit our Sites may be shared with advertising agencies to target banner ads on our websites in an optimal manner. In any case, the information is not personally identifiable, even if it could be linked to your personal data.
COOKIES USED ON THE SLIM ALUMINIUM SPA COMPANY SITES
Type of Cookie

What do they do?

These cookies collect my personal data / identify me?

necessary

These cookies are essential for the proper functioning of our sites, allow people to browse our websites and take advantage of its features such as storing previous actions (texts inserted) when you return to a page during the same session.

These cookies do not identify you as an individual.

 




If you do not accept these cookies, the performance of the website, or sections thereof, may be impacted

Performance

These cookies help us to understand how users interact with our websites by providing information on the sections visited, the time spent on the site, and any matter that has emerged, for example an error message.

 

This helps us to improve the performance of our websites.
These cookies do not identify you as an individual.

 

All data is collected and aggregated anonymously.

Functionality

These cookies allow our websites to remember the choices you make (for example, your username, the chosen language or the region in which you are, any products included in the shopping cart) to provide you with a more personalized online experience .

 

They can also allow users to view videos, enter games and interact with social tools such as blogs, chatrooms and forums.
The information that is collected by these cookies may include personally identifiable information that you have provided, for example your username or profile picture.

 

We will always be transparent to you regarding what information we collect, how we use it and who we share it with.

 




If you do not accept these cookies, the performance and functionality of the website could be impacted and access to the contents of the site could be limited.

Targeting / advertising

These cookies are used to present content that best suits you and your interests.

 

They can be used to display targeted advertisements or to limit the number of times you see an advertisement.

 

They also help us measure the effectiveness of advertising campaigns on our websites.

 




We may use these cookies to remember the websites you have visited and we may share this information with third parties, including our agencies and advertisers.

The majority of cookies of this type track consumers through their IP address and therefore may collect some personally identifiable information.

 

For more information about these cookies, including the information they collect and how they are used, see the relevant table.
DO WE USE THIRD-PARTY COOKIES?
We make use of various suppliers who may also set cookies on your device on our behalf when you visit our Sites to enable them to provide the services they are providing. If you would like more information about these cookies, along with information on how to avoid receiving these cookies, please refer to the appropriate table.
When you visit our Sites you may receive cookies from websites or third-party domains. We strive to identify these cookies before they are used so that you can decide whether you want to accept them or not. Further information regarding these cookies may be available on the website of the third party in question.
HOW CAN I CHECK OR DELETE COOKIES?
Most internet browsers are initially set to accept cookies automatically. You can change these settings to block cookies or to warn you that cookies are being sent to your device. There are several ways to manage cookies. Please refer to the instruction manual or the help screen of your browser to find out how to adjust or change your browser settings.
If you disable the cookies we use, this could affect your experience while you are on our sites, for example you may not be able to visit certain sections or not receive personalized information when you visit our site.
If you use different devices to view and access Internet sites (for example, computers, smartphones, tablets, etc.), you will need to make sure that each browser on each device is adjusted to reflect your cookie preferences.
MORE SPECIFIC INFORMATION
Session / temporary: These cookies are deleted from your device when you leave the website.
Permanent / persistent: These cookies are not deleted from your device when you leave the website. They remain on your device for a longer period of time.
PERFORMANCE

Cookies used:

What does it do?

How long is the cookie on your device?

Details on the cookie

Analytical / Tracking

Provides anonymous / aggregate information on where you go and what you do on our sites and on other websites.

Persistent, session and third parties

Google Analytics 
information on Google Analytics click here

YouTube Tracking 
information on YouTube click here

Functionality

Social Media / sharing (sharing)

They allow you to share comments / ratings / pages / bookmarks and help you simplify access to social networks and social tools on the internet.

Third parts

Facebook

 


information on Facebook Connect click here

 




information on Facebook social plug-ins click here

 

Twitter 
information on Twitter Click here

TARGETING / ADVERTISING

Cross-site tracking of sites

It provides anonymous information about visitors, for example the sites they visit before and / or after visiting our website.

Persistent, session and third parties

Currently we do not use cookies for these features on our websites

VARIOUS

Rich Media

They support various and diverse features of functionality on our Sites and associated sites, such as viewing videos, using internet coupon codes / loyalty applications and downloading music.

Persistent, session and third parties

YouTube 
information on YouTube click here

Flash
to disable Flash Cookies use the Adobe Flash management tools available at the following link: http://www.adobe.com/security/flashplayer

Beacon Domini

Web beacons (also known as web bugs / pixel tags / clear GIFs) control visitor behavior on websites and can provide information on, for example, what users do on websites and the IP addresses of users to third-party companies.

Persistent, session and third parties

We currently

 

do not use

 

'beacon' types on our websites

Other

They support various and different elements of functionality on our Sites.

Persistent, session and third parties

maps.google.com

 




information on maps.google.com click here
Slim Cisterna
Slim Aluminium S.p.A.
Piazzale dell'Alluminio
04012 Cisterna di Latina (LT)
Italia
Share capital
€ 500.000 f.p.
Tax code and company register of Latina Nr.
10667680150
VAT number
IT 01906930597
+39 06 96 83 01
info.cisterna@slimalu.com
Slim Fusina
Slim Fusina Rolling S.r.l.
Via dell'Elettronica, 31
30176 Fusina (Venezia)
Italia
Share capital
€ 1.000.000 f.p.
Tax code and company register of Venice Nr.
09391220960
VAT number
IT 09391220960
+39 041 29 17 111
info.fusina@slimalu.com
company subject to control and coordination by Slim Aluminum S.p.A.
Slim Merseburg
Slim Merseburg GmbH
August-Bebel-Straße 1,
06217 Merseburg
Germany
+49 3461 2840
info.merseburg@slimalu.com
Subsidiary of Slim Aluminium S.p.A.