SLIM ALUMINIUM WINS FELIX AWARD 2019
The best company of the metal sector in the Lazio region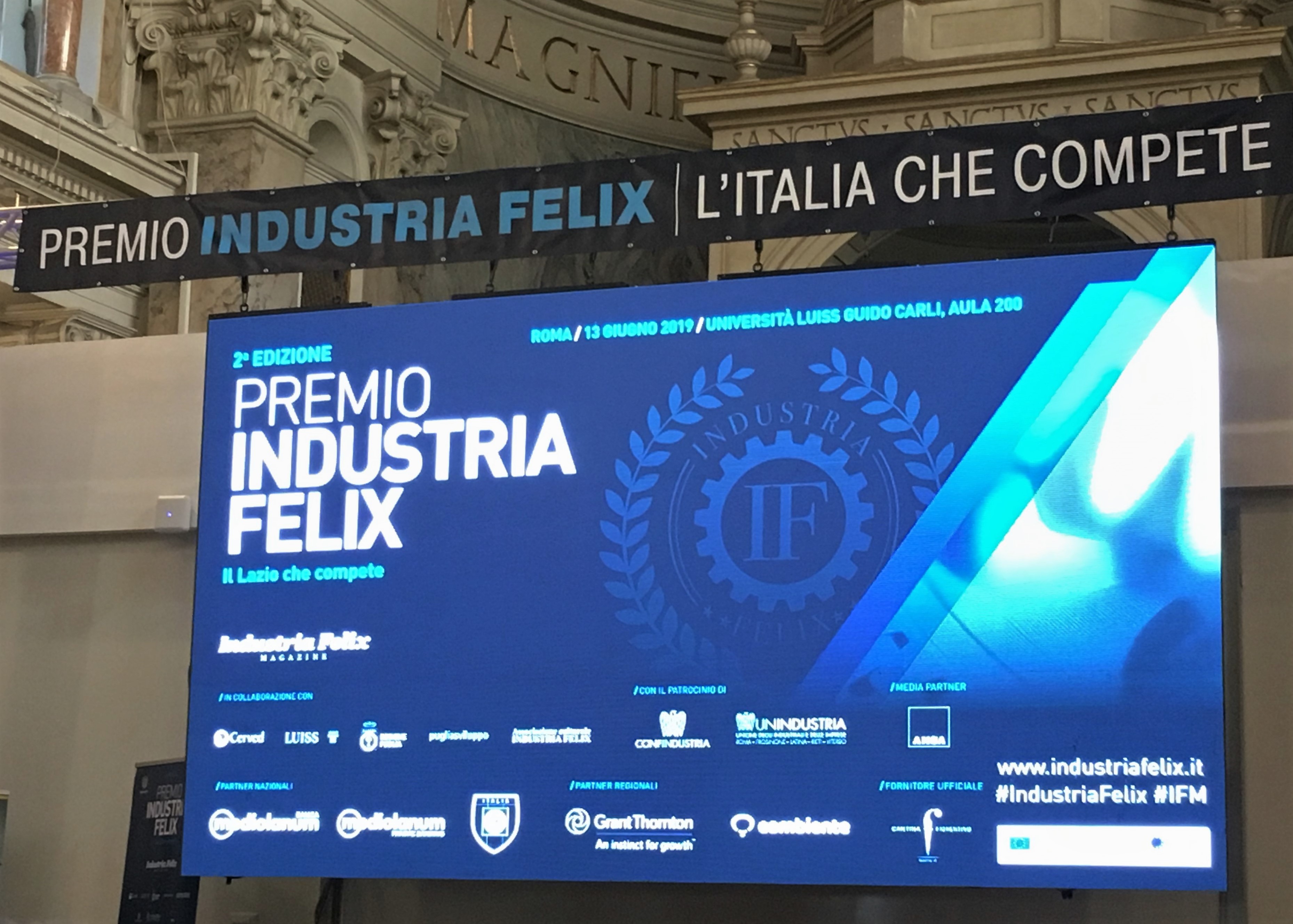 SLIM ALUMINIUM
WINS FELIX AWARD 2019
The best company of the metal sector in the Lazio region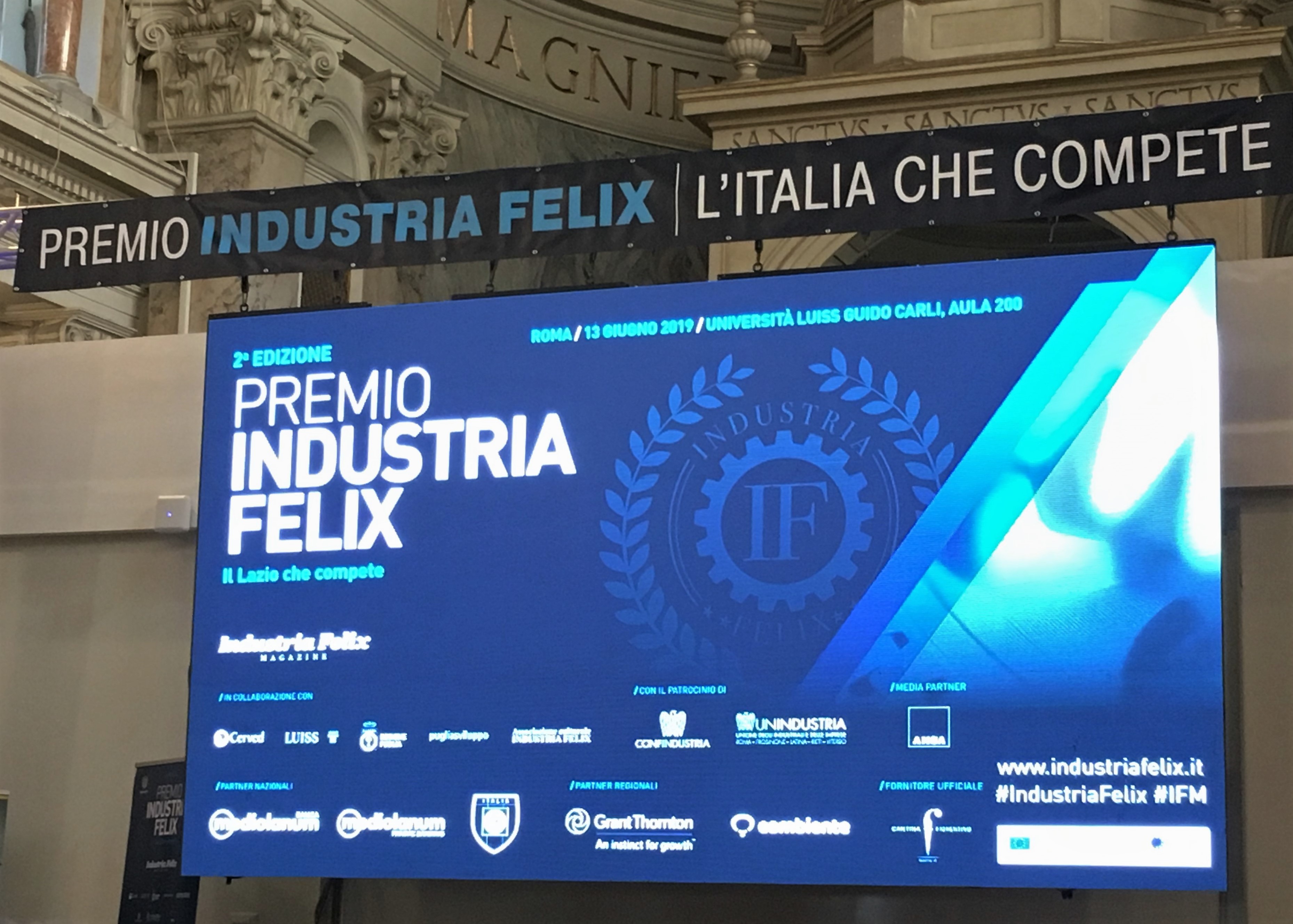 Felix Industry Award – Best Companies in the Lazio region (Italy) that have managed to achieve a brilliant balance sheet performance.
On 13 June 2019 at the LUISS University in Rome, the survey conducted by Industry Felix Magazine and Cerved, awarded Slim Aluminium SpA with the recognition reserved for companies of entrepreneurial excellence and competitive ability through the best management performance of the year and financial reliability, to promote social well-being and economic progress. Slim Aluminium SpA was chosen along with other 43 prime companies on 9.809 selected, having legal headquarters in Lazio and revenues between 2 million and 72 billion euro.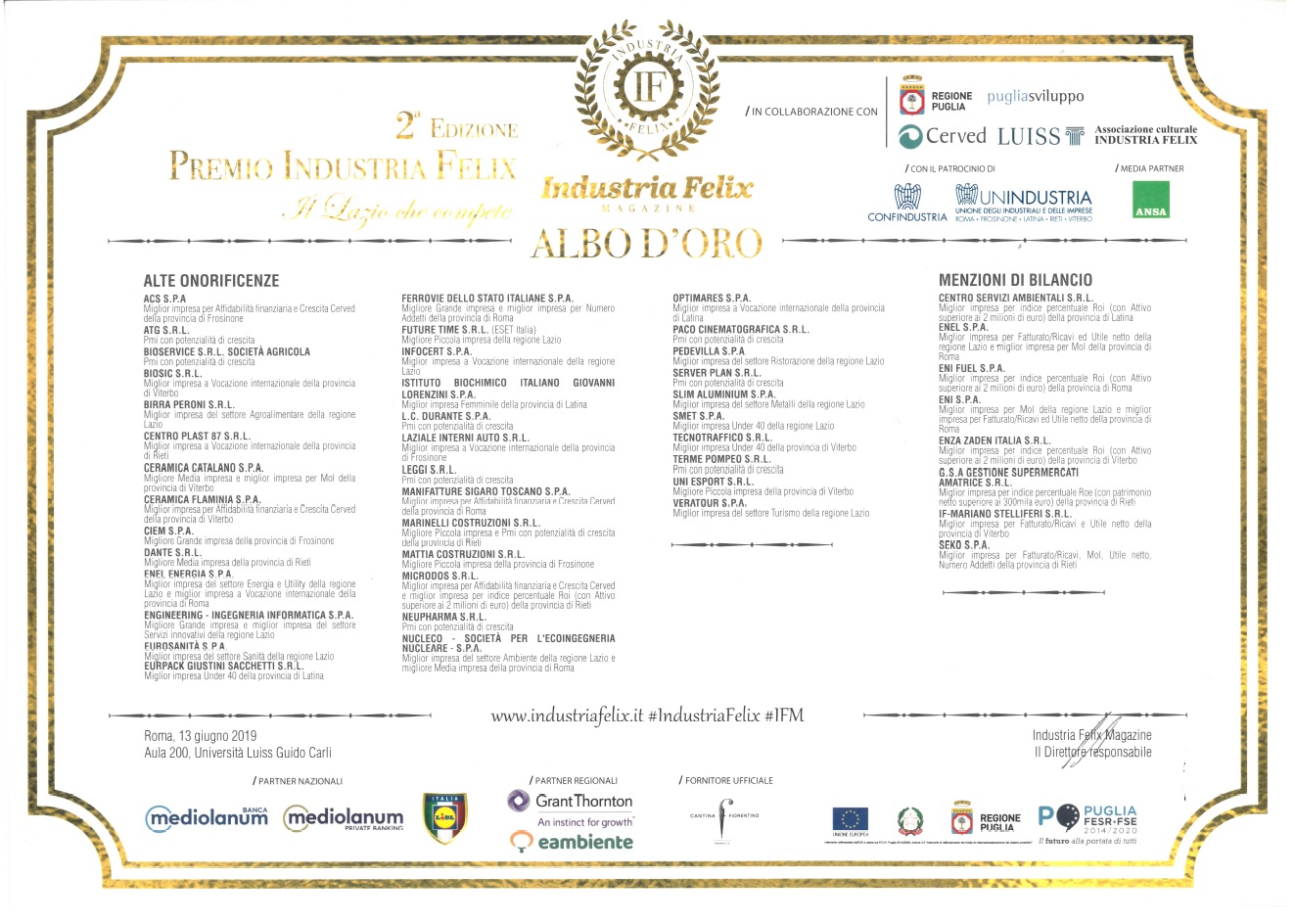 Mechanical Engineering is the industrial sector that drives the small, medium and the large companies of Lazio.
This is highlighted by the survey conducted by Felix Magazine Industry in collaboration with the Cerved Office of Studies. The research was conducted on the budgets of the year 2017.
The survey was presented on Thursday 13 June at the Luiss Guido Carli University in Rome in the presence of the 45 chosen companies.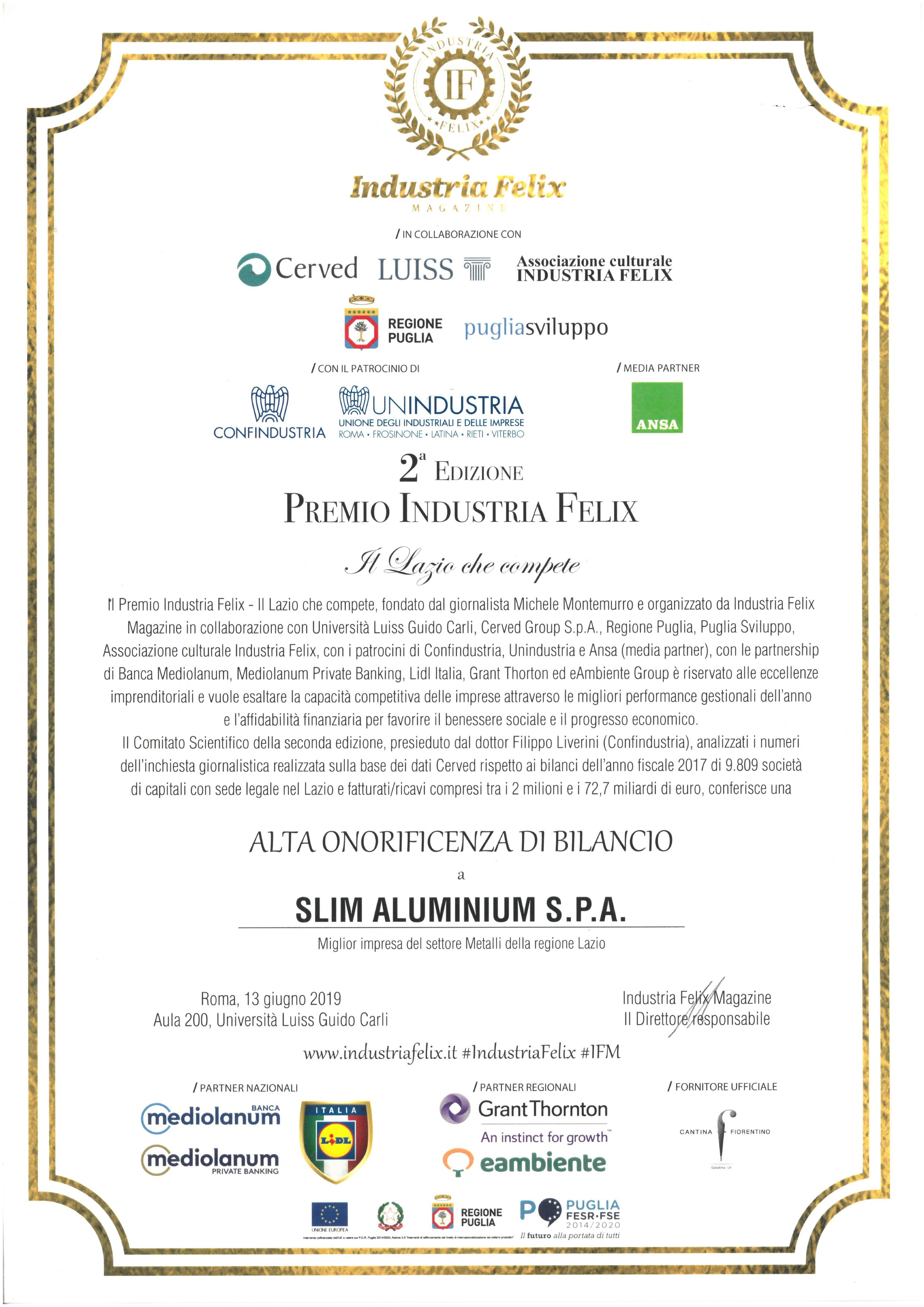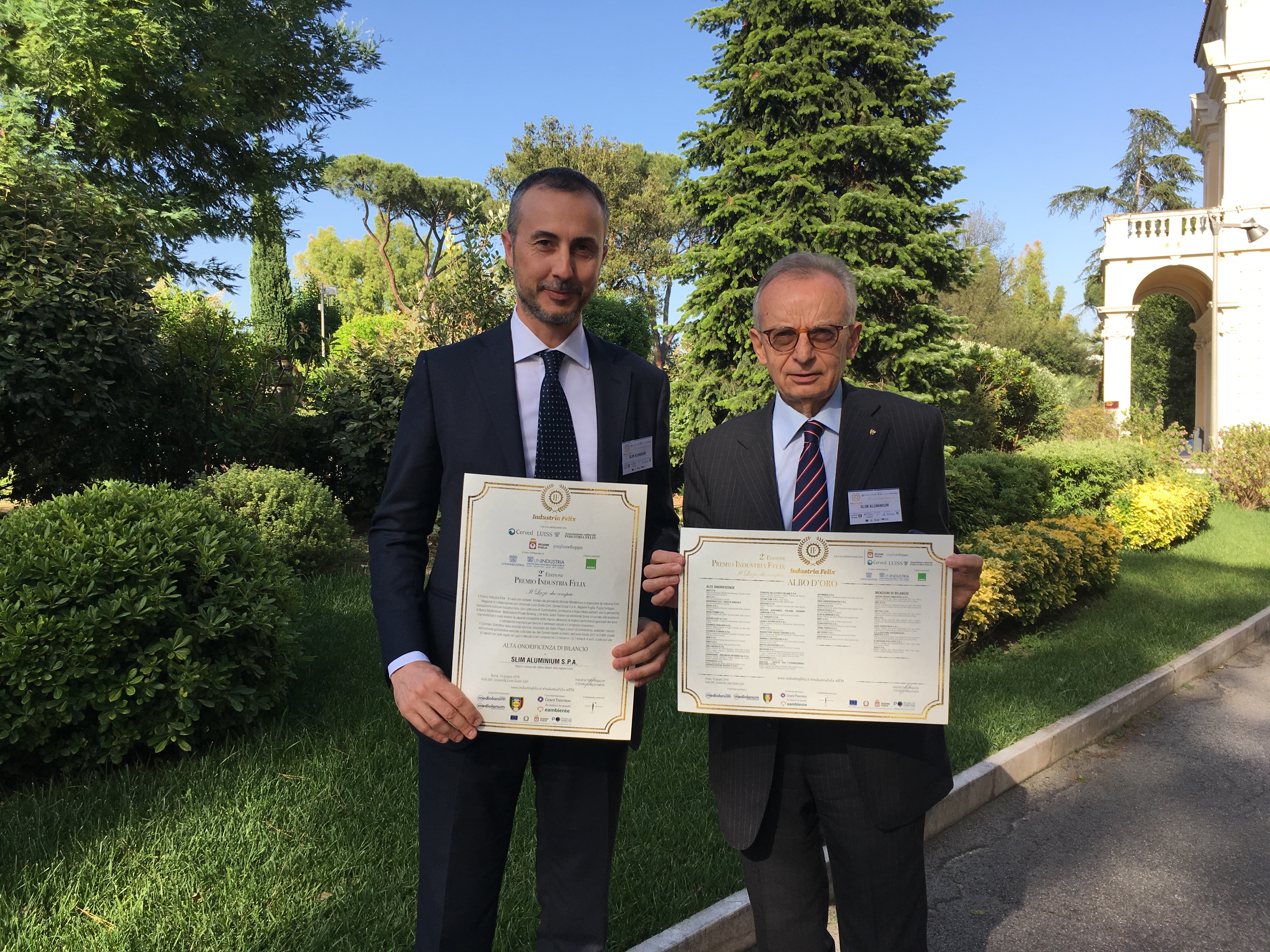 Emanuele Mascetti, Financial & Administration Director, with Fabio Mazzenga, Human Resources Director, of Slim Cisterna.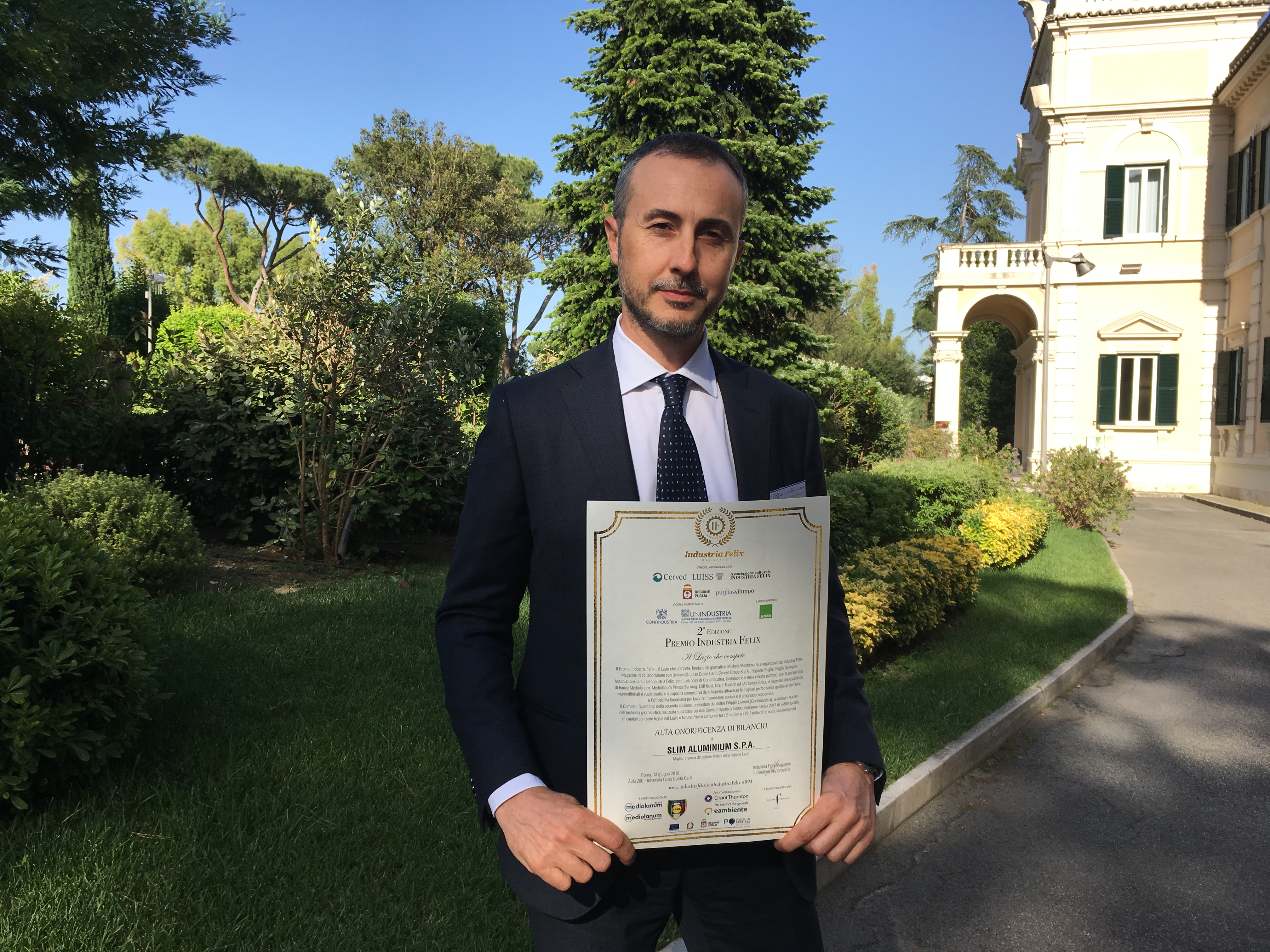 Emanuele Mascetti, Financial & Administration Director, of Slim Cisterna.